Our Service
Household Moving
MD Transportation Group is a foolproof way to get the best moving services for the best price.Our longstanding relationships with many Class, A licensed movers ensure unprecedented service without breaking the bank. MD transportation Group will provide you with the opportunity to work with some of the best movers in the country, without paying top dollar.
Hiring a moving company like MD Transportation Group is a smart way to deal with the very stressful process of moving. We do our homework and research so you don't have to. We work to get you the best service at the lowest possible price.
Enjoy MD TRANSPORTATION Moving and Full Service Packing
Enjoy the peace of mind that comes with knowing that your belongings are well-packed and stored properly through MD Transportation's packing services.
Packing your things in crates or boxes to be moved can probably be classified under the most intimidating of all the tasks involved in moving. Packing and unpacking your belonging is one hassle that a lot of people would rather do without.
MD Transportation Group Moving is committed to giving our clients the smoothest possible moving process. We have an array of packing services for them to choose from, and these services are available for long distance, local or even international moves. We have a team of highly skilled movers who'll help you package the most delicate items, leaving you with the assurance that your property will be well-protected all through your move.
Packing Services
We understand that not everyone has time for packing when moving. It is not always easy to find time to sit down for proper packing because of family and work obligations. Our team will take over your packing process and leave you free to handle other obligations. An appointment will be scheduled for you as soon as you contact a representative of MD Transportation Group, to visit your office or home to assess all your packing needs.
Our team can provide professional packing services for your entire home, or you can select the rooms you'll like us to pack. As soon as you gather all the essential information, we'll commence with the packing! We'll box, wrap, and crate all your items in other to avoid any damage to your possessions during the move.
Unpacking Services
Unpacking is just as time-consuming as packing when you eventually move. At MD Transportation Group, we offer top-notch unpacking services to clients transitioning into their new homes, commercial spaces or offices. Depending on the service you require, we will:
—  Bring all your items into the house
—  Empty the boxes on flat surfaces inside your home, or
—  Help unpack boxes and put your belongings where they belong.
We'll unpack your entire belongings or only the boxes you choose, making sure you have total control as well as flexibility all through the move.
Specialty Item Packing
Specialty items include items like fragile antiques, artwork, and pianos. Packing these items can be quite challenging. MD Transportation Group will provide packing services for these delicate items. We have a team of highly skilled packing experts who'll help you pack those belongings that require enhanced protection methods and special attention.
Our team will pay you a visit before the move to assess your specialty  item's specific requirements. We'll then determine the supplies required and whether or not boxes or customer crates will be needed.
Packing Supplies
MD Transportation Group also offers different packing supplies to help people who'll rather handle the unpacking and packing on their own. We can provide you with boxes in large, medium and small sizes. We also have specialty boxes like wardrobe and china boxes.
Thousands of projects have made our company a leader in construction area. We stand behind our promise to deliver timely and quality service.
Who we are
Our Team
Our long history of unparalleled commitment to partnering with the most extensive carriers and our
ability to offer the most versatile services.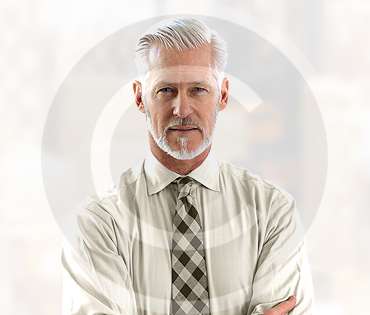 Excepteur sint occaecat cupidatat non proident, sunt in culpa qui officia deserunt mollit ani