International
Moving Company
MD Transportation Group. The only way to move!
With MD Transportation Group, you can be rest assured that your property will be given utmost care. If you're looking for a national movers company that meet all your requirements, no one does it better than MD Transportation Group Moving.
MD Transportation Group is a comprehensive moving company, providing top-notch service at an affordable price. We specialize in long and short distance residential and commercial moves. We have over 15 years of experience in the moving industry, and are proud of our impeccable reputation. Our staff is comprised of expertly trained, conscientious professionals who will treat you and your belongings with care and respect.
Not ones to rest on our laurels, we are constantly looking to improve, stay innovative, and impress our clients even more. Constant communication is a top priority; we keep in touch with our clients throughout every step of the move to keep them fully updated. We work with you prior to the move to offer you tips on how to optimally plan, prepare, and pack. We will keep you updated on exactly when the crew will arrive, and provide tracking to show you where your belongings are and when to expect their delivery to your destination. We conduct a follow up after delivery to ensure your expectations were met and that you are fully satisfied.
MD Transportation Group understands that the moving industry has garnered a poor reputation in the public eye. Many movers have been seen as 'shady' or as 'crooks' We are determined to change the public's opinion by conducting ourselves as fully transparent and customer service-oriented, acting as a breath of fresh air to those clients with busy lives who want to make sure their belongings will arrive to their intended destination intact, on time, and affordably, without any issues.
We offer a wide array of moving services to make your life easier and fit your budget, from short and long term storage, to wrapping and packing, selling packaging solutions, and more.
Allow us to give you a Stress-Free Moving Experience.
Moving can be quite stressful, which is why we're here to take charge of your moving, and make sure you enjoy a stress-free relocation. If you think it's impossible, ask those customers who have worked with us and referred us to their friends and family. We're actually one of Missouri's best moving companies.
Movers with a difference.
If you're looking for a company to help you move those things that matter to you, you don't need to look further than MD Transportation Group Moving. We have all the knowledge and experience to make your moving efficient and trouble-free. Our company provides moving, on-site storage services and packing services for commercial, corporate and residential moves across Missouri and Bronx.
Whether you need long distance movers to move out of the Missouri area or you're moving within the area and require the services of a moving company within the area, we've got you covered and our track record of professional, timely and friendly record, speaks for us.
Transportation your moving as soon as possible
Who we are
Our Team
Our long history of unparalleled commitment to partnering with the most extensive carriers and our
ability to offer the most versatile services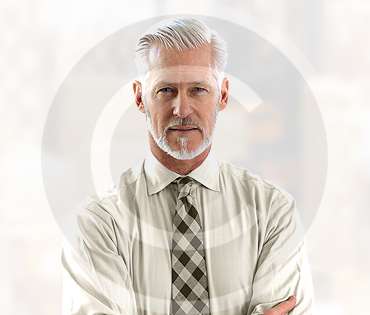 Excepteur sint occaecat cupidatat non proident, sunt in culpa qui officia deserunt mollit ani
Our clients say
Testimonials
AWESOME, I would highly recommend this company.  We needed assistance moving heavy furniture items down a flight of stairs into our moving truck and 3 very professional guys showed up on-time and got right to it.  They wrapped all items very well and even helped re-arrange the back of the moving truck to help us fit more and make it more secure.
This is the second time we've used MD Transportation Group… different crew but same amazing service … extremely polite & professional. HIGHLY RECOMMENDED
Had a great experience with MD Transportation Group! They arrived on time and ready to work. They loaded everything pretty quickly and got it over to the new place and unloaded even quicker!